Last week we launched the Magical Kitties Level Up Kickstarter campaign. It funded in just over an hour and has already unlocked 3 stretch goals!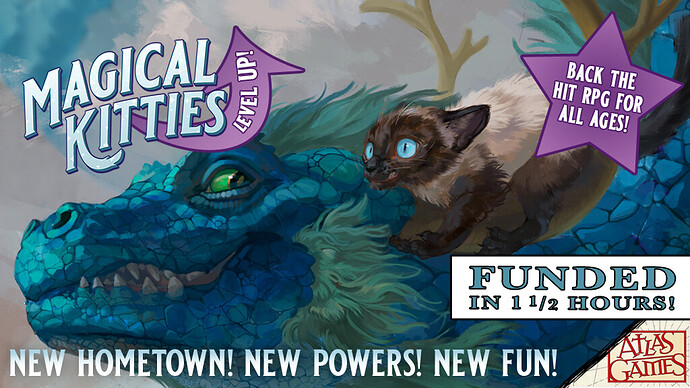 If you aren't familiar with
Magical Kitties Save the Day
, it is an all-ages roleplaying game where you play magical kitties saving their humans!
In Magical Kitties Level Up we are offering:
A reprint of the DELUXE edition of Magical Kitties Save the Day
The new Power Up! sourcebook featuring more powers & epic-level adventures!
Fantastica, a new hometown filled with fairytales and magic!
Series Workbook Pack, including the new Our Hometown Workbook and four My Kitty Workbooks to bring your story to life!
Find out more on our Kickstarter page: