I'm creating a sandbox and wanted to give importance to the weather. I didn't find anything about the effect of extreme temperatures on ars magica (except "sensitive to cold" and "sensitive to heat" in RoP:M), so I decided to create my own guidelines, inspirated by the climate guidelines I found in a spanish book sandbox creation titled "hexplora".
The idea is that clothing, natural resistence, magic, etc. gives you points in "cold protection" or "heat protectiont". If you have enough protection for the current temperature, you are fine. If you have partial protection, you will have a rought time. And if you are unprotected: good luck.
Since the saga will be set in the territory that is current Estonia and Finland, I started with the cold aspect.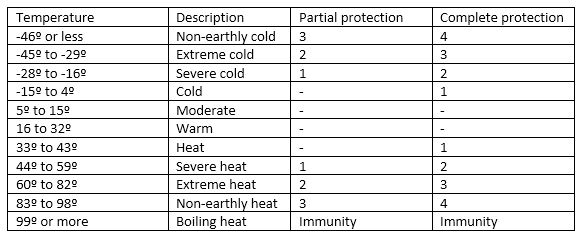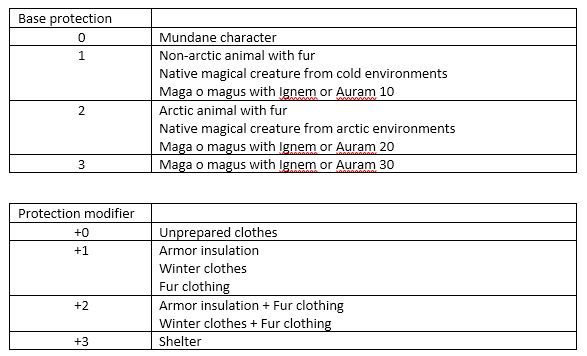 I'm new in ars magica, so things are probably very wrong (I don't know if auram should grant base protection or just ignem, for exemple. Maybe the temperature shouldn't cause cold damage and only cause fatigue...).
I made fatigue direct (without fatigue test) like a long-term fatigue. But maybe I should allow a test?