Handout Time!
Here it is, one rough map of the immediate area...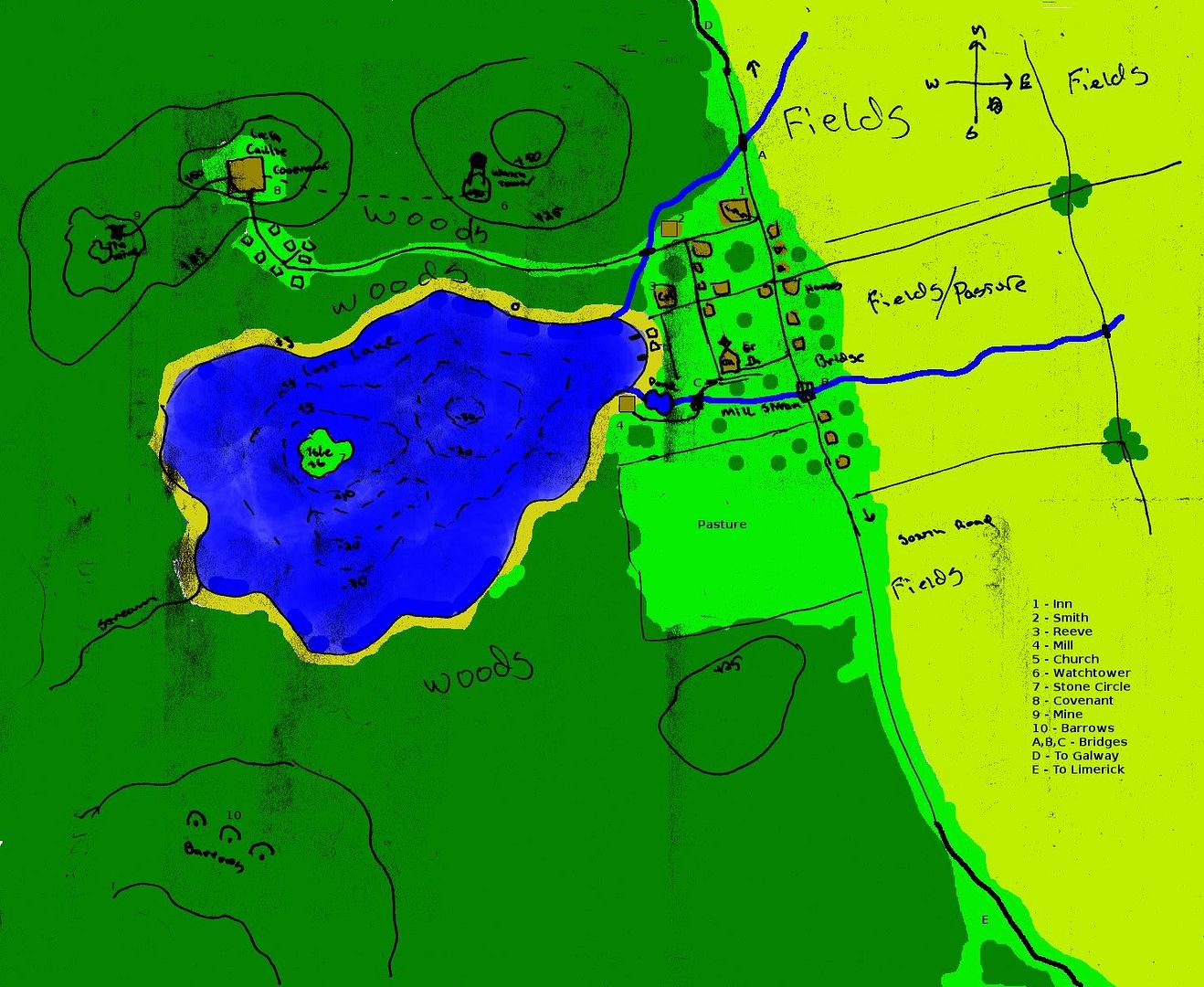 There is no particular scale, though I am going with 1" = 1/4 Mile (or 400 M). Contour lines are +/- 25ft above water, +/- 10ft below water.
Basically, the distance from the covenant to the in should be 1 1/4 miles.
I apologize for the rough look, I didn't have time to make it look nice...
Steve