In RoP:M, page 38 a power for magic creatures is below: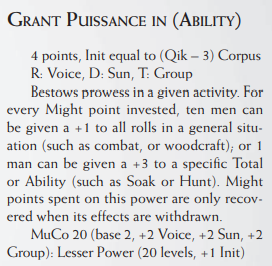 Does that imply that you could also do this sort of thing with hermetic magic? Other powers say this:

when there is no hermetic equivalent, where the grant a skill power even has the calculation of the hermetic level.
I am finding I make more mistakes than correct takes when thinking about hermetic magic and ars magica, so what do people think? Is this implying that the MuCo 2 quideline of "change someone to give them a minor ability" covers magic additions to skills?