KITTY COLORS COLLABORATION!
Magical Kitties lovers, we need your help! We're working on a cute and useful Kitty Colors Poster to help indecisive players pick their favorite kitty to play. We want to include breed names and patterns/colors/markings, but we didn't keep track of which kitty is which!
Is it a Korat, Russian Blue, or a fawn domestic shorthair? Is that a blaze, a stripe, or a star on its face? Are those white socks or a full tuxedo? Help us decide! They're numbered so you can tell us how we should describe them on the poster, and help save the day!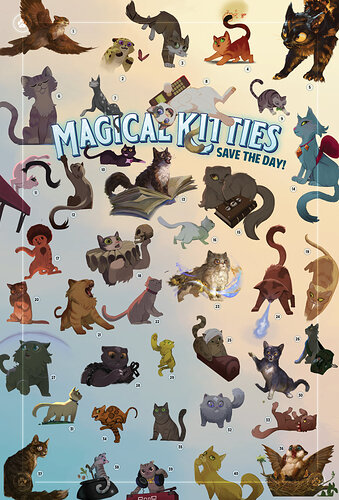 (Note that this art may change slightly for the final poster.)
PS If you haven't been there already, please check out our Kickstarter running NOW for Kitty Noir, and share it with friends. Thank you!