I thought it might be helpful if I shared a couple of the maps I put together for use in Roll20. Please note that these have been shrunk quite a bit.
First off, there is the Earth to Mars spaceship that was featured in Magical Kitties Save Space! That was run at Con of the North last year.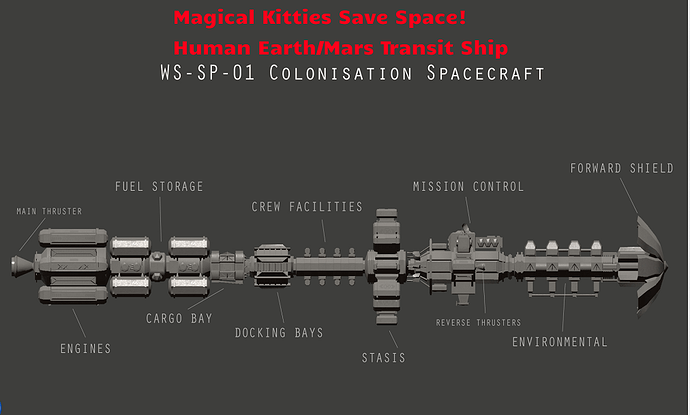 I love this ship because it has areas clearly labeled for players to put their tokens on and doesn't get bogged down with twiddly bits to distract the players. I can make up additional details in Theater of the Mind for any of the places they might venture.