I've been looking into flying a bit lately and like the part on flying stuff in TME and then I stumbled upon this image on the internets. It's from the TV series Da Vinci's Demons, which I have to admit I've never seen and barely remember hearing about when it was made some 5 years ago.
But never mind the winged sandals or the flying carpet.
This is obviously the best flying magical item one can make.
I guess a little shape/material bonus for the wing shape would be in it's place and then base it off of Vessel of the Clouds (TME pg. 112) and just drop the Touch and Size modifiers for a ReHe 20 effect.
Sound like fun.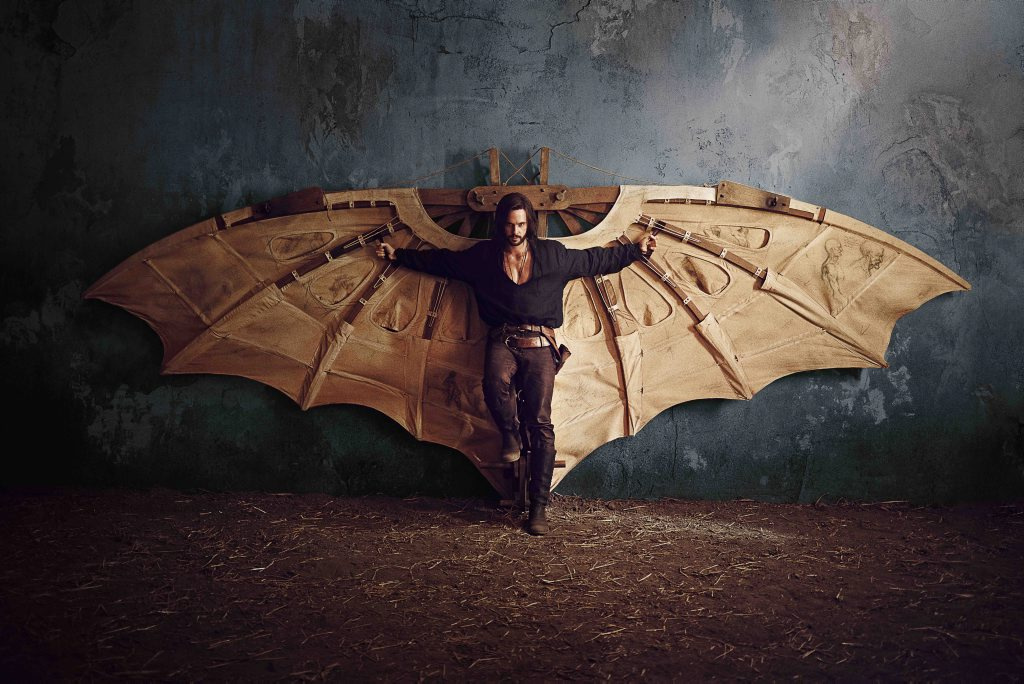 What kind of flying spells and enchanted items are in favour in the order i 1220?