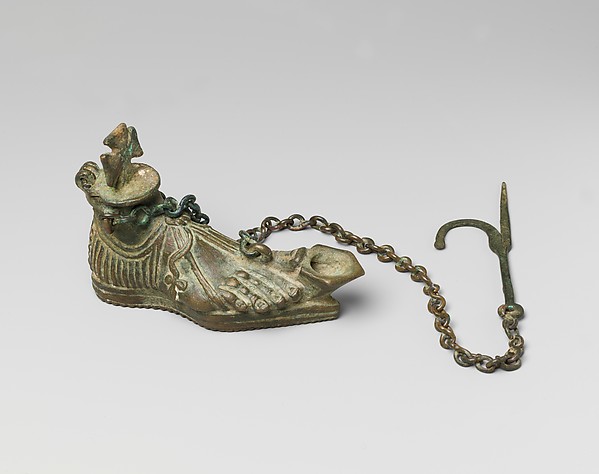 See my 1st contribution to (Vaults of the Order, aka "VotO") here and some commentary on why I chose the image in this post over at my blog.
Further background on Timothy's pre-November NaGaDeMon collaborative project for this year can be found over in this thread where it was previously pitched as "the Hermetic Museum". I would encourage you to search through the Metropolitan Museum's collection of images available under their OASC concept, find one that strikes you as inspirational and get writing a contribution!
I'm already onto my next item, which will be based on this image: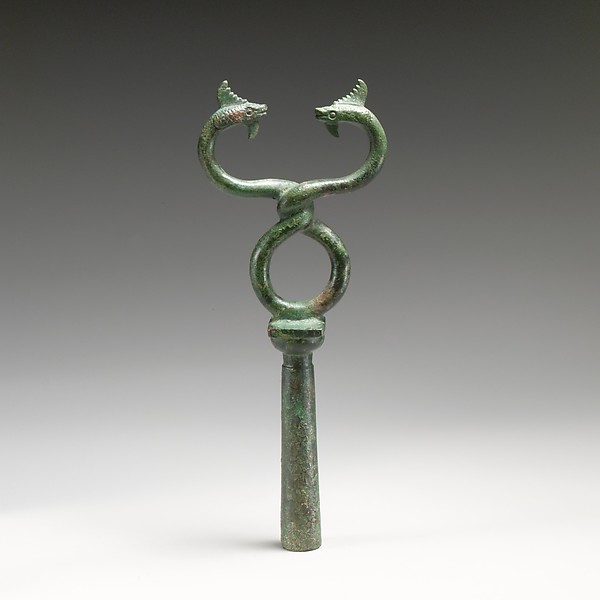 It's labelled as the finial of a kerykeion (herald's staff) but to me it's clearly the last remnant of the broken talisman of a pre-Schism War Gifted Mercere and has already got me thinking of how I can work this into a piece with a few juicy story seeds... I wonder what would happen if the finial was affixed to the modern staff of a Redcap or magus? Would it summon the attention of the shade of the slain Redcap-magus?
Might even link in nicely to some of my existing material on Walking Sticks for Redcaps.
More soon...
Cheers
Lachie
PS Timothy has kindly given me editor status on VotO so I can contribute more easily but I'm also happy to help out with posting contributions if the whole blogging approach is new or difficult.