Awesome!

I'd really love it if this meant that we eventually get an Iberian book written by Iberians. I know how bad this sounds, coming from the Australian who has kind of turned up everywhere in Mythic Europe, but the research is so much easier done in native language with local sources... Imagine the depth that we have bought to England in Ars Magica materials, but in Spain and Portugal instead. That would be fantastic! Even if they didn't spin out their own line to be converted to English, even guys whose English was not top notch would make for really cool collaborating authors, if their research was good.
(and yes, I know I'm now talking about Ars books having working teams larger than some University-led book restoration projects, but, hey...we've done it before.)
I'm going to buy my own titles when they come out, because I'm vain like that. Is Atlas going to stock the Spanish version, I wonder? Lots of people speak a dialect of Spanish in the US, don't they? (excuse my ignorance if this is untrue.)
Dang. Even though my Spanish is somewhat rusty, I'm tempted to get this just for the artwork (and to brush up).
From the preview, the presentation looks stunning. Well done to all concerned. An English edition like that? I'd buy it in a shot.
It looks like it is the french edition art.
Enviat des del meu MT6515M usant Tapatalk 2
Love the artwork. (Not so much the layout, but anyway...).
Does anybody know if the edition will include the errata published by Atlas in the website?
The Artwork is from the French edition, precisely they were late with one pair of illsutration, solved problem right now.
Galdric: I think that yes, all the Erratas until now on the Core will be written down on the book. I can't recall it but the authors were very concerned about that.
Xavi: First line. Tot aixó es molt maco, noi!
Mark: Hell, that 3rd impression would be awesome.
Peregrine_Bjornaer: I think that the digital version will be avalaible. And soon the Character Sheets.
Timothy: That would be great, and since Spain/Iberia all the fans would be happy if that was possible, but to that the edition must succeed. But, if you want founts to one mythic Iberian Kingdoms, i can suggest you take a look to Aquelarre. It's from other different company, but here on Spain there are a friendly relationships between them.
facebook.com/groups/674780382547773/ - facebook Page.
Hi all,
Thanks a lot for sharing our translation in the official forum. We are very happy to publish, in spanish, Ars Magica 5th Edition.
As MarioJPC said, the layout and images in the core rulebook are from our friends of Ludopathes, the publisher in France, and unless we have added a new (and beautiful we think) seals for the houses, the main work is from Ludopathes.
The Screen development is full from our own development, and we are very proud of it; the image in the screen is really epic (with tons of small tribute to Ars Magica, for example the symbol of the US cover is drwn on it), the tables inside are really usefull for DMs and the booklet will be very helpfull for the players (it contains some spell samples, amulet creation, several formules and all the Arts Guides).
For the next sourcebooks we have to develop them from the beginning. Some of them will be developed by Ludopathes and the other by ourselves, we will keep you informed about that.
And about an Iberian Tribunal, we would be very glad to develop something like that but before we want to publish at least one of the tribunals that are available now... learn from it and after that we can study about the Iberian Tribunal more deeply.
PD: I apologize for my poor english.
Images and inside preview
Inside preview
holocubierta.com/descargas/a ... ra_web.pdf
Images:

Well, while nice, I have to say that to me they look great for an Ars Magica XVII, but not for an Ars Magica XIIIth century

The screen looks something along the lines of Forgotten Realms to me, with tough warriors that eat nails for breakfast and sorceresses that are quite liberal regarding their sexual companions than XIII century magi.
They remind me more of this:
or this

Than this: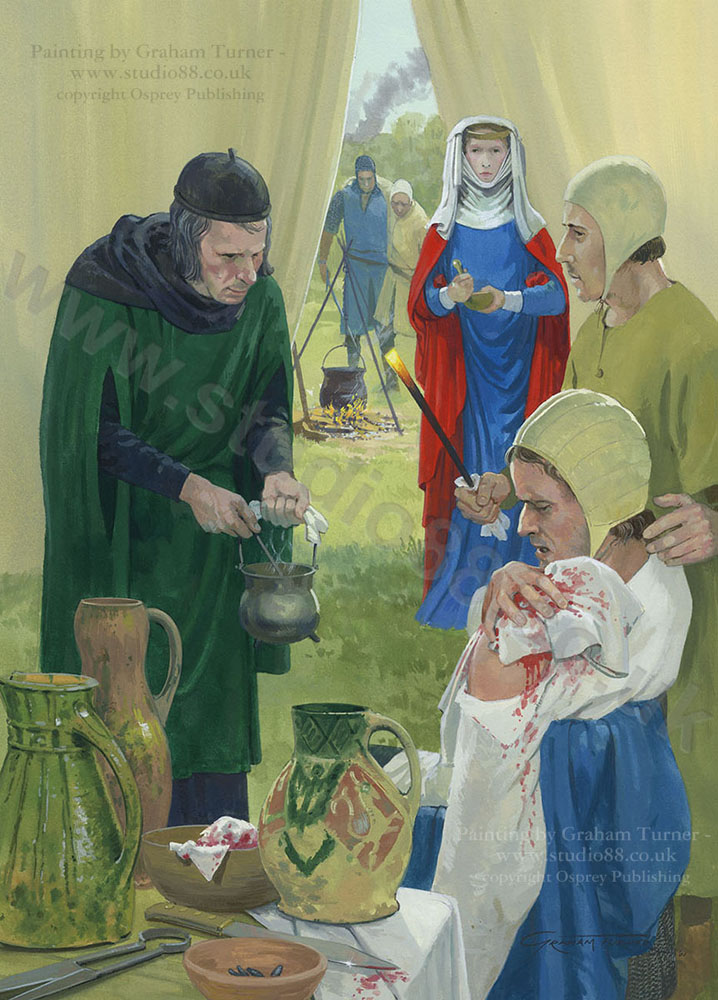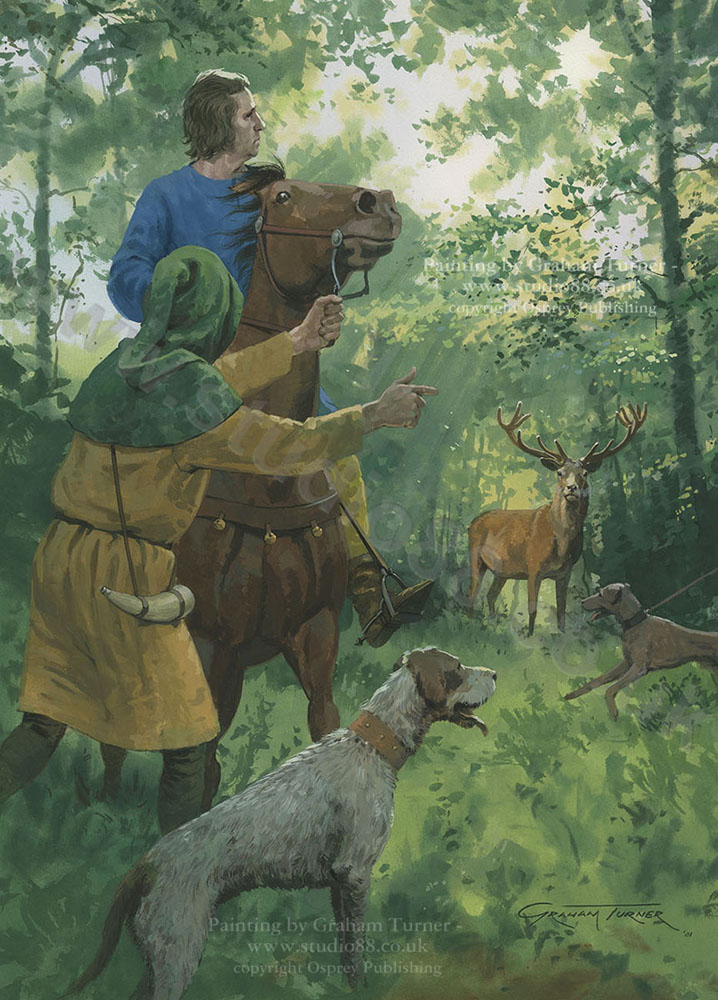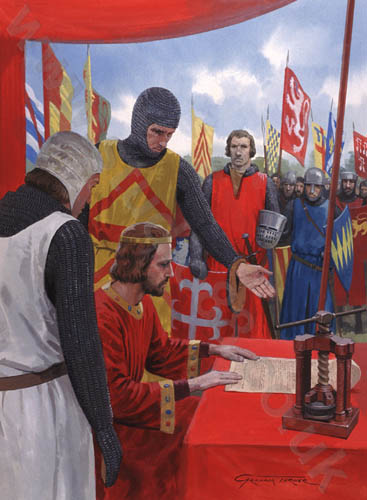 I thought the French images were better, really. Technically they are amazing, but it just somewhat bland and more "generic fantasy" instead of the Mythic Europe I love.

Yeah, i get your critics, but i wouldn't be so bad. I mean, on the Core Rules thre are people with more Modern Era clothes -the wizard riding a horse for example, i can't decide if he is from 1300 to 1800. Seeing in detail i can see that the garments are not so Renaissance, but yes i am with you that there are some that yes, they aren't so medievalist.
I agree with you that, though I love the illustrations, they don't really feel medieval. And the scantily-clad sorceress on the parma fabula irks me to no end.
But I still think that, overall, the book looks gorgeous. And I've already pre-ordered it.
Squeals like a fanboy.

Oh yeah. I will be buying one as well.

I'm also in for it, even though I share some of your doubts about the artwork.
I'm in a great doubt with the SG screen: I've been using the 3rd Edition Parma Fabula for about 20 years. It's crumbling right now but the Europe map on the outside is SO beautiful, and we use it all of the time for geographic reference. My players are so used to it by now that I'm not sure they could stand seeing a D&D-esque scene now. On the other hand, having 5th-ed updated info on the GM side would also be nice...
Nice to see the guys from Holocubierta here, by the way.
I plan on getting it. Hopefully improve my Spanish. And I tend to associate with a lot of Latins. It would be awesome if I could get good enough to run a game in the Spanish language

Grar!
Want screen! Can't read Spanish!
Grar!
Hard to express myself to see such a gorgeous looking screen and not really be able to use it.
Maybe you should learn some Spanish. It is the most prevalent form of modern Latin
Maybe Ars Magica is more suitable for a Renaissance setting in the first place
You could always use the spanish screen and whatever english one you're currently using, concurrently. Meaning, put both of them up, so that the spanish one is on the outside and the english one on the inside. That way, your players will see the illustration, and you will get the english-language tables and whatnot.

Actually, you can download a non-official but pretty nice and serviceable 5th edition "screen" (or rather, tables layout) from Mad Irishman's page, here:
mad-irishman.net/pub_ars.htm ... _screen_50
(I guess this can be mentioned here...).
This is what I've been using up to now: I had the gorgeous Europe map from 3rd edition on the outside and then printed and glued these tables on the inside. Unfortunately, glued paper has a very short life span...
I printed that screen myself, but did not bother gluing it, preferring to leave the screen as it was. I still have the old 3rd edition screen as you do, but I tend to use the Fanhunter one when I go somewhere else. Much easier to carry around.