I'm working on a game where my players will be questing for support (supplies, knowledge, manpower) to create a sanctuary to hold all the order and thoses needed to support them.
The pc's will be young ( a few years after passing their gauntlets). An older mage will be in charge and has had a flying cog build as a mobile covenant.
Because I'm the one in the group the likes making maps I've started making a map of the future sanctuary.
Scale of map is 10' per square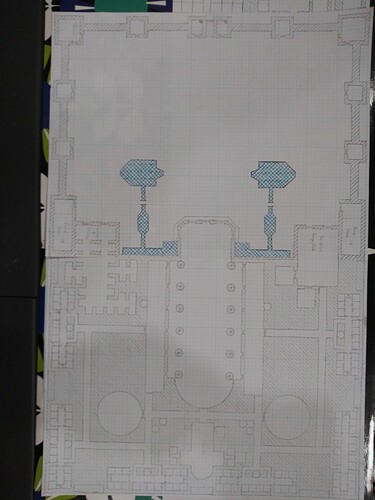 The Sanctuary will be on a stone pillar raising out of the sea. The pillar is topped with a castle, at sea level there will be caves cantaining docks, storage, and housing for some of the mundanes. There will be multiple levels between.